Click Here to See Our Holiday Specials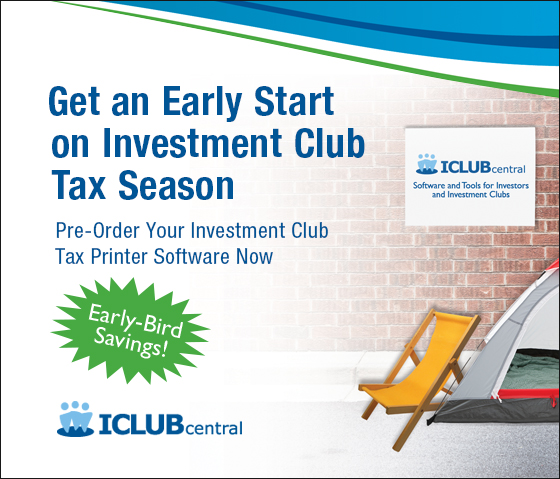 2013 Federal and State Club Tax Printers Now Available for Pre-Order
You can't avoid the tax, but you can avoid the rush. Get your investment club ready for Tax Season early by pre-ordering your Federal and State Club Tax Printers from ICLUBcentral -- the #1 tax preparation software for investment clubs.
Pre-order for Club Accounting 3.2
Pre-order for Club Accounting Online at myICLUB.com
Pre-order now and save -- pay just $89.99 if you order before December 31, 2013.
StockCentral Members save even more, and pay just $59.99!
Club Accounting 3.2 Tax Printers can be purchased as either a download or as a pressed CD. Club Accounting Online Tax Printers will be accessible under the Taxes tab on your myICLUB.com website following purchase.
To receive discounts on ICLUBcentral software, including the lowest available prices for the 2013 Club Tax Printers, join StockCentral.com today!