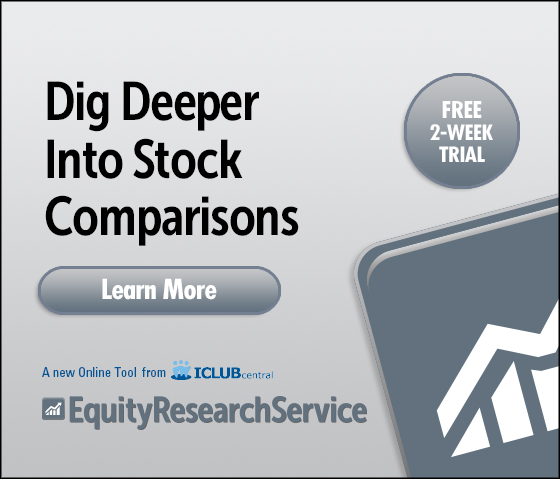 ICLUBcentral's newest tool for stock investors is EquityResearchService.com, an easy-to-use but ultra-powerful website for digging deeper into the fundamentals of any company.
With a subscription to EquityResearchService.com, investors can access professional-quality stock research, ratings, ratios, and comparisons for any North American company. Streamline your investment research and save hours of websurfing with this new, comprehensive stock research tool.
Individual investors who wish to invest in the stocks market need to assess many levels of data and information. Only EquityResearchService.com brings together complex data in an appealing, easy-to-understand format, focusing only on those elements of stock analysis that make the biggest difference in the long-term success of a portfolio.
Sign up for a free 14-day trial of EquityResearchService.com.