What is the Members Unit Summary Page?
The Members page displays a list of club members and summarizes each members ownership in the club. For each member, the table displays the members units, the value of the units, and the percentage ownership in the club. The table also shows the current value of a unit.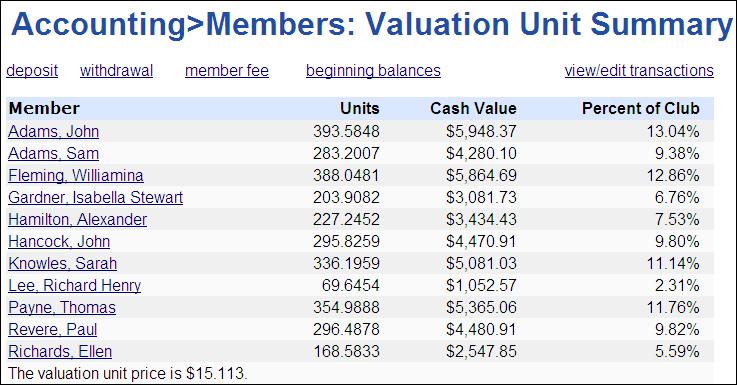 The Members section also provides functions to enter transactions related to membership, including deposits, withdrawals, and fees. You can enter starting balances for members, and you can view and edit member transactions.