Coming Soon: 2020 Federal & State Club Tax Printers
e-Filing Available: In addition to IRS e-Filing of partnership tax returns, we now offer e-Filing for state returns for California, Massachusetts, New Jersey, New York, Pennsylvania, and Wisconsin, at no additional charge and for myICLUB.com only. With e-Filing, there's no need to print and mail your return -- with a click of a button, your return is automatically and securely submitted to the IRS or state server. You'll receive a confirmation when your return is accepted by the IRS or state establishing the time and date of your timely submission. e-Filing is included free with your myICLUB Club Federal or State Tax Printer.
Club Accounting 3 user please note: We no longer offer shipped CDs for the Federal or State Tax Printer (you must download the installer after purchase). We also no longer offer paper filing using Club Accounting 3 for CA, MA, NJ, NY, PA, and WI. Users of Club Accounting 3 should consider switching to myICLUB.com to take advantage of e-Filing and all the other great benefits of myICLUB.com, including e-Filing.
Remember, IRS Regulations have changed, and your club's 2020 return is due March 15, 2021. Many states are using this new IRS deadline as well. Avoid the rush. Get your investment club ready for Tax Season early and pre-order your Federal and State Club Tax Printers from ICLUBcentral -- the #1 tax preparation software for investment clubs.
Pre-order for myICLUB.com
Pre-order for Club Accounting 3.2
Club Accounting 3.2 Tax Printers can only be purchased as a download -- we no longer ship pressed CDs. myICLUB.com Tax Printers will be accessible under the Taxes tab on your myICLUB.com website following purchase.
Learn more about the ICLUBcentral Club Tax Printers.
---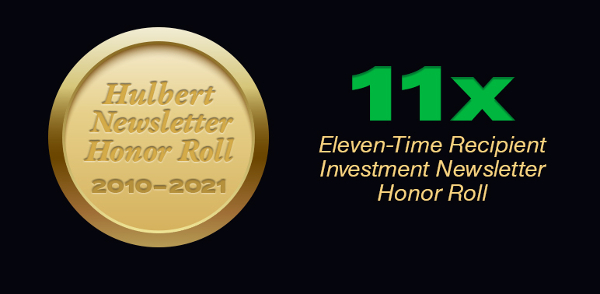 Investor Advisory Service Named to Hulbert 2020-21 Investment Newsletter Honor Roll for 11th Consecutive Year
Subscribe Today for 12 Months of Top Stock Picks from one of America's Top-Rated Newsletters for Long-Term Performance

For unprecedented eleven straight years, the Investor Advisory Service stock newsletter has been named to the annual Hulbert Investment Newsletter Honor Roll, the leading scorecard of stock newsletter ratings. Only one other newsletter has been on the Honor Roll for as many years as the IAS, and only three newsletters appear on the 2020-21 Honor Roll.
In order to be included on the Honor Roll, a fund or stock newsletter must exhibit above-average performance in both up and down markets over the long-term. For the period from March 31, 2000 through October 31, 2020, the Investor Advisory Service stock picks gained an annualized 10.48% compared to 6.06% for the Wilshire 5000. Over time, this level of outperformance adds up to equal enormous gains over the average market returns.
Subscribe Today for These Limited Time Rates:
Online Subscription for $215/Yr (Regularly $299)
Print Subscription for $259/Yr (Regularly $399)