Doug Gerlach
President, Secretary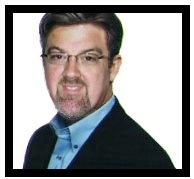 Douglas Gerlach has helped hundreds of thousands of people get started on the road to financial freedom. A true Internet pioneer, Gerlach founded one of the earliest financial Websites, Investorama.com, in 1995. Through the years, Gerlach has maintained his commitment to making personal finance accessible to everyday folk, through Web sites, books, magazine articles, media appearances, and speaking engagements.
In addition to sitting on ICLUBcentral's board of directors, Doug is currently ICLUBcentral's product manager. ICLUBcentral is the market leader in investment club accounting software and web sites, and the company also makes several programs for fundamental stock analysis and screening for BetterInvesting (formerly NAIC), including Investor's Toolkit, MyStockProspector.com, MyStockPortfolio.com, and Take Stock. Doug is the founder of ICLUB's investment tools web site, StockCentral.
In addition, Doug is the author of several books, including The Complete Idiot's Guide to Online Investing, The Armchair Millionaire, Investment Clubs for Dummies, and The BetterInvesting Guide to Computerized Investing and the Internet. His latest book, published in 2010, is The Pocket Idiot's Guide to Direct Stock Investing. He is the Editor-in-Chief of the Investor Advisory Service, ICLUBcentral's award-winning, market-beating investing newsletter, as well as serving as editor of the SmallCap Informer.
A co-founder of NAIC's original website in 1995, Douglas served for many years on the Computer Group Advisory Board and has spoken at events at more than 75 BetterInvesting Chapters across the U.S. He is the recipient of the Investment Education Institute's Distinguished Service Award, and appears frequently on television and radio programs across the US.