Be a Smarter Investor
ICLUBcentral offers many additional subscriptions and resources that can help you to become a smarter investor. Designed to complement ICLUBcentral's investing software and web sites, these resources can give you an edge in information-gathering and analysis of stocks and mutual funds.
The Investor Advisory Service (Subscription)
Investing in stocks isn't for everyone. If you like what you see here, but aren't sure that you're willing to devote the time and energy required to become a successful individual investor, then take a look at our Investor Advisory Service.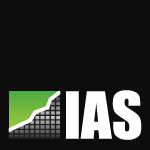 This monthly advisory newsletter is designed for those investors who want to use time-tested methods of long-term stock investing -- but who don't want to do all the work! The Investor Advisory Service is written by professional money managers, and has a forty-five year track record, delivering solid gains for subscribers. Available in both print and online versions, every monthly issue of IAS features stock recommendations; investing education; a ranking of 80 previously recommended stocks; and more. Many users of ICLUBcentral's software and web tools also subscribe to the Investor Advisory Service as a way of finding initial stocks to study, performing their own analysis and research on the IAS tips.
Learn more, subscribe or renew, or log in to your existing subscription.
---
The SmallCap Informer (Subscription)
Finding high-quality small company stocks for your portfolio doesn't have to be confusing or difficult. The SmallCap Informer newsletter cuts through the noise with straight talk about small company stocks and commonsense advice based on time-tested investing principles.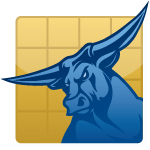 Each month, the analysts and editors of the SmallCap Informer presents profiles of small-cap stocks with superior track records and outstanding long-term prospects. Each monthly issue of the SmallCap Informer is packed with information aimed at helping you make smarter investing decisions about the small-cap stocks in your portfolio, including two in-depth stock recommendations. From helping you learn about making better decisions about small company stocks to presenting new ideas for your portfolio, SCI will educate and inform you each month.
Learn more, subscribe or renew, or log in to your existing subscription.
---
Growth Companies to Study (Free)
One of the most common questions asked by investors is "Where can I find ideas for companies to study?"

StockCentral's online Stock Screener is the answer. This search tool allows you to screen 7,000 companies using Morningstar data, and quickly identify those stocks that meet your personal requirements for consideration. Whether you're looking for growth, quality, value or safety -- or some mix of those characteristics -- StockCentral's screener can help.
To demonstrate the power of StockCentral's online Stock Screener, we regularly present the top companies that meet certain characteristics for Growth, Quality, Value, and Safety in our "Growth Companies to Study" list.
View the current Growth Companies to Study.
---
Industry Averages (Free)
Industry averages are provided by ICLUBcentral to help you assess company performance in your stock studies. On a periodic basis, we present raw industry averages for several key criteria, including pre-tax profit margins, return on equity, debt/equity ratio, and five-year growth rates.
These items can serve as a quick reference for comparing company growth to the industry growth average, helping you to you gauge how well a company's management is performing in relative terms.