In This Issue:
---
Mergers & Acquisitions: Your ICLUB Resource
By Daniel R. Abraham, Director of ICLUBcentral Technical Support
On June 12, 2007, the Walt Disney Company (DIS) distributed 0.0768 shares of Citadel Broadcasting Corporation (CDL) for each share of DIS owned in a normal spinoff. On May 15, 2007, the TALX Corporation (TALX) and Equifax Inc. (EFX) merged. Were you and your investments affected?
The world of corporate business is constantly changing in ways that the individual investor cannot control. But here at ICLUBcentral, we believe that even though you may not be able to control the changes, the organization of your portfolio and software shouldn't be controlled by them. That's why we provide you with the most up-to-date merger, spinoff, and split news on our Technical Support and Customer Service page. After clicking on our Mergers, Spinoffs, and Splits link, you will discover a list of links outlining these events, organized by date of transaction. These links will take you to an organized page that summarizes the transaction, plus comprehensive step-by-step instructions on how to accommodate the changes using the ICLUB software, with all the necessary data for that specific transaction.
The Technical Support and Customer Service Page is the home of other helpful links, including:
Downloads, Demos, and Manuals: this site offers downloadable tips, resources, demos, and manuals for all ICLUB software.
Join the Club Accounting User's Group: this link will take StockCentral members to the StockCentral Clubhouse, a forum for investing pundits and individual investors to share knowledge, tips, instructions, and forecasts.
Tools for Teachers: this site will help any investing educators plan their lessons by providing access to powerpoints, flyers, prizes, and priority support.
If you are an investor who is affected by the Walt Disney/Citadel spinoff, visit our site for instructions and data necessary to accommodate the changes. If you are affected by the TALX/Equifax merger, visit our site with step-by-step directions on how to enter the merger into your software.
If you are unaffected by either transaction, visit and bookmark our Technical Support and Customer Service page to never miss a beat in the changing world of corporate business.
---

Adventures in Capitalism
By Philip R. Scheier, Insider Contributer
Philip Scheier, a WWII veteran and a retired newspaper reporter and editor, is a member of the Washington Israeli Investment Club (WIIC), and volunteers at the non-profit SeniorNet Computer Learning Center of Puget Sound, a center dedicated to helping seniors master the computer.
The dogged pursuit of the numbers, the history, the facts, and the judgment call: it's all part of the hunt to answer the deceivingly simple question: "Is this stock the one for me?"
For thousands of individual and group investors, including online ICLUBcentral club members, the search for public companies about to break loose with rising stock prices can be quite the adventure. However, online programs and services that quickly round up necessary news and data have maximized the fun of investing by minimizing the workload. Choosing a winner can be even more rewarding than a hole-in-one, as it is an affirmation of your growing financial wisdom. Although you might not be a Warren Buffett just yet, remember that even he had to learn how investments work and how to make realistic judgment calls -- which is exactly what investment education is all about. And hands-on education is what ICLUBcentral investment clubs are all about.
The process of researching stocks used to be a tough, lengthy chore that began with a visit to the nearest library to find information and numbers. I'd spend hours checking Value Line, Standard & Poor's, and other reports, and then even more time manually filling in the numbers in the Stock Selection Guide (SSG).
But now, thanks to the computer, the tiresome routine of data search has been expedited. Using my online data service, I can fill the most recent and accurate company data into my very helpful Toolkit 5 (TK5) SSG - with just a click!
The graph on the front of the SSG that shows historical price, EPS, and pre-tax profits updated to the most recent quarter is extremely informative. TK5 is also a great help when using specific numbers to research companies. (TK5 is one of a family of helpful computer programs for investors available through ICLUBcentral.)
Although there are many programs to help me decide which stock may be a winner, I still have to make a few vital judgment calls that are based on checking news reports, etc. This manual research includes checking past prices, price earnings ratios, and averages. Is the company steadily growing with increasing sales, earnings per share, return on equities, and projected ratios? In other words, the investor must personally check the track record of the company right up to the current earnings report, along with checking future estimates made by both the company and independent analysts.
The grand finale to the stock search is akin to the horse track enthusiast's moment of truth: after studying the horse's current form and past track record, he makes his selection to bet. Similarly, the investor who uses available computer investment tools, such as TK5, obtains key historical and current data from many good sources. The computer monitor comes alive with numbers, graphs, breaking news, and analysts' views with just the click of a link. But while computer programs facilitate the research, it's the making of the decision -- whether it's an actual investment, or simply a no-money watch list to test your growing skills -- that turns investing into an enjoyable adventure.
---
Here at ICLUBcentral, we work hard to respond quickly and effectively to the needs of our number one priority: you. That's why we're pleased to announce our latest milestone in customer care. On July 12, 2007, we fulfilled our 250,000 support request:
Ticket 250,000 - Password reset, handled by Irving
Our previous milestones included:
Ticket 200,000 - Spam, handled by Liz - May 18, 2006
Ticket 150,000 - Toolkit 5 update problem, handled by Irving - March 4, 2005
Ticket 100,000 - Withdrawal on the same day as a valuation, handled by Max - May 18, 2004
Ticket 50,000 - Club Accounting 2 to 2.3 upgrade, handled by EMS (outsourced Tax Season help) - March 24, 2003
But we're not satisfied! Even after a quarter million tickets, our Support Team is committed to continuously improving their friendly, comprehensive, and efficient assistance. So, next time there's a pesky merger in myICLUB or a software feature in Toolkit that you just can't figure out, don't hesitate to contact us.
July 24, 2007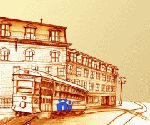 We're ICLUBcentral Inc.
From our World Headquarters in the historic College House building in the heart of Boston's Harvard Square, we develop high-quality software products and web services for individual fundamental investors, and powerful accounting tools used by the majority of US investment clubs.
ICLUB Links:
ICLUBinsider Archive
Start A Club
myICLUB.com
Investor Advisory Service
Complete Roster
Training
Get the Tools:
Like 7-Eleven, we're not always doing business, but we're always open -- visit the ICLUB Store and outfit youself with the simple, yet powerful tools and services that smart investors have been using to grow their portfolios since 1989.





Got a Problem?


Dan, Sean, Liz, Irving, John, and Andrew are here to help. You can reach them M-F, 9:30 AM - 6:00 PM at 617-661-2582, or use the email webform at ICLUB Support .