ICLUBcentral's Five Steps to Successful Stock Investing
by Doug Gerlach, President, ICLUBcentral Inc.
ICLUBcentral's mission is to provide tools to help individuals to become smarter investors. Our products are aimed at non-professional investors, providing high-quality yet easy-to-use software and services that enable our customers to invest successfully in the stock market -- without spending thousands of dollars.
Our products are built around our unique Five Steps to Successful Stock Investing program. By faithfully following these steps, and using our software and web tools, you too can become a successful long-term investor.
The following is an overview of our methodology and the tools that are available to fulfill each step.
1. Find
Successful stock analysis begins with finding suitable candidates. It's highly unlikely (though not completely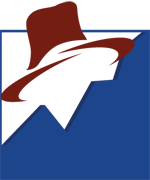 impossible, I suppose) that you'll find high-quality stocks by listening to the talking heads on financial television programs, overhearing conversations at the country club, or soliciting "hot tips" from your brother-in-law.
Instead, you should harness the power of your computer and use stock screening tools to identify stock ideas that meet rigid tests of quality and value. For this purpose, ICLUBcentral has developed MyStockProspector, a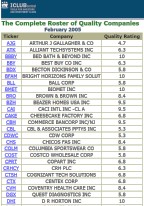 website that allows you to search for stocks using over 110 variables. You can sign up at MyStockProspector.com or try a demo at http://demo.mystockprospector.com/
Another resource that makes the process of finding quality companies even easier is our Roster of Quality Companies available on StockCentral. Each week, we scour all public companies in order to identify those stocks that meet the highest standards of quality. The companies that pass each screen provide useful starting points for further analysis.
We also include an easy-to-use Stock Screener in our StockCentral.com suite of web tools, all of which are included in the site's annual subscription cost (a free 45-day trial is available). This tool is the only online screener available on the Internet that focuses exclusively on long-term stock analysis.
For a small sample of the results you can get from the screener, take a look at This screen for growth companies.
2. Analyze
The process of analyzing a stock starts with an understanding of what's important, and what's not when it comes to interpreting the massive amount of data and information that's available about any company. ICLUBcentral has developed several software tools that cut through the chaff and focus on the most important elements of quality, value, and growth. With our programs, you can quickly analyze a stock, whether you're a beginner or an old hand.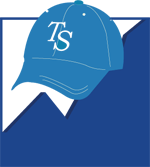 Take Stockô is designed for beginning investors, and can teach you the principles of investing in a matter of minutes. All you need is to be able to tell the difference between a straight line and a crooked one! A full-featured online application, Take Stock on StockCentral.com allows you to analyze companies, save them to your portfolio, and even display a completed Stock Selection Guide. You can give Take Stock a free test run (without all the full functionality of the program).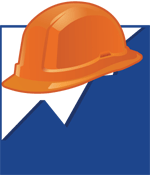 Toolkit 6 is our flagship stock analysis tool, launched back in 1991. Now in its 6th version, Toolkit offers robust stock analysis tools as well as portfolio management features. The program now works with data provided with a StockCentral.com subscription, offering ten years of fundamental historical data from Morningstar at your fingertips.
If you want to learn more about the investing approach used in our software program, check out my Stock Analysis Tutorial.
3. Compare
Before you invest in a stock, it's prudent to check that the company is among the best in its industry. Compare the stock to its peers, and to the averages for its industry group. One of the free resources that you'll find on our web site is a list of the most important Industry Averages for 146 different groups. Even better, on StockCentral.com you'll find our Sector and Industry Average Browser, which provides weekly updates on key metrics.
You'll also find our Ratio Analyzer unique among online investment tools.Comparative ratio analysis of data reported in a company's annual and quarterly reports helps you identify and quantify a company's strengths and weaknesses, evaluate its financial position, and understand any risks you may be taking by investing in it. Our tool suggests when changes to a company are good, bad, or show warning signs, through color-coded boxes and appropriate verbiage.
In addition, our Toolkit program offers a comparison module to align two or more companies side-by-side to discover the highest quality candidate amongst them.
4. Share

While it may feel that you're all alone out there while trying to build a successful portfolio, you can learn a lot from fellow investors who share your approach and methodology to the stock market. Our stock analysis programs allow you to share your stock study files with other investors, and to download stock studies from others, exporting and importing their completed analyses directly in the program.
StockCentral.com has a community of several thousand investors, all attuned to the same stock analysis approach, making it a terrific resource for gathering insight about any company. You can employ the power of "distributed investing" to learn from others, discussing ideas in the site's Community forums, sharing stock studies, and asking questions.
5. Manage
Finally, even a long-term, buy-and-hold approach to the market doesn't mean that you'll never need to sell. Managing a portfolio requires your regular attention -- which doesn't mean watching each tick during the trading day! Instead, focus on quarterly changes in profitability, the overall balance of your portfolio, stocks that become over-valued, and news that might be the early warning sign that it's time to sell. The Offense and Defense Reports in Toolkit 6 can make the process of managing a portfolio of stocks much less tedious.
For investment clubs, myICLUB.com includes a complete suite of portfolio reports that may be accessed by any member of your club. These include diversification reports and a PERT-style Portfolio Report that can spotlight potential problem points in your stock holdings.
The Portfolio Tracker in our StockCentral.com website is another source of robust insights into your portfolio holdings. This tool has several portfolio reports, including diversification and fundamental reports, all designed to offer insights into the underlying performance of the companies that you own.
Still Seems Like More Than You Can Handle?

Investing in stocks isn't for everyone. If you like what you see here, but aren't sure that you're willing to devote the time and energy required to become a successful individual investor, then take a look at our Investor Advisory Service. This monthly advisory newsletter is designed for those investors who want to use time-tested methods of long-term stock investing -- but who don't want to do all the work! The Investor Advisory Service is written by the professional money managers at Seger-Elvekrog, and has a thirty-five year track record, delivering solid gains for subscribers. Available in both print and online versions, every monthly issue of IAS features stock recommendations; investing education; a ranking of 80 previously recommended stocks; and more.