In This Issue:
---
Clubs Save More Than 30% on Toolkit 6
Are you looking to upgrade your club to Toolkit 6? Now is the time to buy -- before the special introductory prices expire. Our group prices are too low to advertise but we can say this: You will save more than 30% per copy, even if you're upgrading or buying the full version, if you can rally together at least four other club members to purchase at the same time.
To learn how to save on Toolkit 6 for your club, you must call ICLUBcentral at (877) 33-ICLUB or contact us on ICLUB.com to get further details. Special group prices apply to both people upgrading from Investor's Toolkit 5 as well as brand new users of Toolkit 6. Put a little extra green in your pocket by investing in the tools you need to turbocharge your porfolio.
See what Toolkit 6 offers you and how the cost of this software program will more than pay for itself with a few solid stock studies. Download a flyer to print and bring to your next club meeting.
---
Join the Club!
by Amy Rauch Neilson
Euphoria. That was the stock marketís response Monday, following the introduction of the Treasuryís plan to purge bank balance sheets of up to $1 trillion in bad assets that are limiting bank lending. The Dow Jones Industrial Average spiked nearly 500 points in a single trading session. What market sector led the march into this recession? Likely the same sector that will lead the recovery: Banking.
In the meantime, though, the sector has piqued the interest of many an investor. So, if youíre a long-term, fundamental investor, hereís the question: Are there bargains to be had in bank stocks, or should your club steer clear? Before your club makes that call, there are a few things you should consider.
---
New Portfolio Tools on Club Accounting Online at myiclub.com
by Doug Gerlach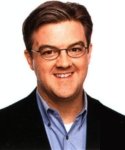 As you may know, I travel extensively across the country teaching classes and workshops such as "Dealing with the Dogs of Your Portfolio" and "Portfolio Management with Toolkit 6." I also conduct Club Portfolio Clinics where I review the holdings of clubs with an aim of helping them understand how to build a diversified, quality-oriented portfolio of growth stocks.
Sometimes, I'm a bit shocked by what I see in these club portfolios. It seems like these clubs have never heard of the concept of "diversification," or think that only large "brand name" stocks are suitable for investing in. It's these kinds of portfolios that get hit hardest when the market turns south, which is all the more unfortunate because these clubs could have avoided trouble by following a few simple rules.
I figured that there had to be a way to help clubs make better portfolio management decisions, and so our team here at ICLUBcentral set to work. And we came up with some of the simplest -- and yet most powerful -- tools we've ever released for investment clubs.
Using the StockCentral datafeed (driven by high-quality Morningstar data), we created two brand new reports on myiclub.com that will help all clubs to make sure that their portfolios meet certain standards of diversification. With these reports, clubs now have the capability to examine their portfolios each month, and spotlight deficiencies in their collection of stocks.
Now, in the Reports section of myiclub.com, there are two new Portfolio Reports: a Company Size Diversification Report and a Sector and Industry Diversification Report. Using the value of your holdings on your most recent club valuation, these reports classify your holdings in streamlined and insightful ways. Here's how you can use them in your club.
New Club Portfolio Reports
The Company Size Diversification Report classifies your club's holdings by the size of the companies. Sound portfolio management practices include diversifying your portfolio among companies of varying sizes, allowing you to take advantage of the stability of larger companies with the faster growth of smaller firms. "Size" is sensibly measured by a business's annual revenues, where a small company has revenues less than $500 million a year and a large company's revenues are greater than $5 billion a year (and, naturally, a mid-sized company is in between). Common guidelines suggest that clubs invest 50% of their portfolios into mid-sized companies, 25% in small, and 25% in large company stocks.
The myiclub.com Company Size Diversification Report takes this one step further and adds Micro and Mega categories to further help you refine your diversification target. Micro companies have revenues less than $100 million a year, and mega companies are the behemoths with revenues greater than $15 billion a year.
Next, the Sector and Industry Diversification Report allows you to see if your portfolio is well balanced in a quick glance. This report quickly shows you if you need to diversify your portfolio or if you own too many shares or companies in a particular sector or industry. Spreading out your holdings in many different sectors and industries helps to protect your portfolio from disasters -- remember the 1999-2000 tech sector meltdown?
Together, these portfolio diversification reports are a great way to get your club thinking about how their portfolio is shaping up, and can be presented to members along with the Valuation Statement, Member Status Report, and other reports at each monthly meeting. If your club is over-balanced in a certain industry, or is holding way too many large company stocks, this report will make it obvious!
All members of your club can access these Portfolio Reports in the Reports section of myiclub.com. Log in today and check out them out!
Also New: Import XML Files
By popular demand, we've also released a new feature that allows clubs to import club data in XML format into myiclub.com. Now clubs have more options than ever when it comes to investment club accounting and tax preparation!
It's my most sincere hope that these new features will help investment clubs to better manage their portfolios, and position their holdings so that when the bear goes into hibernation that their portfolios will be running right along with the bulls!
As always, if you have questions about ICLUBcentral's tools for investment clubs and individual investors, we're here to assist you with any questions you may have. You can reach usMonday through Friday from 9:30 am to 6:00 pm at (877) 33-ICLUB, or anytime day or night by visiting the Support area of ICLUB.com.